Our Board Members and Advisors
David Shearer 
Chairperson
I have been a board member for 20 plus years and have been the chairman of the board from 2017.
I am committed to the ethos of care and repair to help keep people in there homes as long as possible and that there homes are warm and comfortable.
The need for care & repair is growing year on year, so we need to be ready and able to meet that need.
Thomas Sorbie
Treasurer
I am a Director and Treasurer for C&R in South Lanarkshire and have been since 2004. It is a basic requirement that everyone should have a home which is comfortable and in which they can feel safe and secure. C&R can help achieve this and support people to provide an environment which enables them to live independently in their home.
I have 30 years of experience in local government working with Building Control, Planning, Environmental Health and Housing Grants Teams. I also have a postgraduate diploma in management.
Since "retiring" I have worked as an independent consultant, expert witness and lecturer. I have also been Chair of the RICS Scotland Building Control Forum and a member of RICS Scotland Building Surveying Management Board. I also manage and coach at 2 sports clubs, also work in schools and at events to promote participation in sport. My experience overall is working with people of all ages and levels of physical ability and with a whole range of people involved in the construction industry and service provision. Working with C&R is a privilege. Being involved in improving someone's quality of life is a very rewarding experience.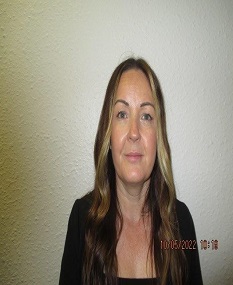 Michelle Mair 
Member
I am a Board member of Care and Repair and I live in Lanark, South Lanarkshire. I first became interested in Care and Repair and the work carried out when I first started working for a local Citizens Advice Bureau. I recognised that there was a sharing of beneficences, which I saw as strength of being part of Care and Repair and have been on the Board for the last 5 years. I am a strong supporter of residents being able to live safely and independently in their own homes and being on the Board allows me to be more involved in this area. Care and Repair is unique in delivering a service that is personal, independent and offers technical support in one. I am very proud to be part of the Board and committed to the continuing work we carry out. The need for care & repair is growing year on year, so we need to be ready and able to meet that need.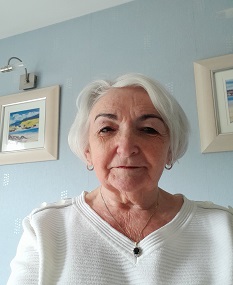 Kate O'Connor 
Member
I have been on the Board of Care and Repair for over 30 years, firstly as an Advisor to the Board when I worked in Housing and then as an Independent Board Member since 2016 when I retired from the Scottish Government. Having worked in Social Housing for over 40 years I have experience in addressing challenges faced by all owners, but especially I understand the issues faced by older and vulnerable owner occupiers regarding keeping their homes safe and in good repair. Care and Repair provides a unique service to this client group by supporting them to maintain and remain in their homes for as long as possible. The project is important as it offers a co-ordinated approach which focuses on supporting clients through a range of services, including Small Repairs Service and Safe as Houses. I hope to continue supporting the Board in driving the Project into a successful future expansion.
Vice-Chair: Jim McGuigan                         
Advisor: Craig Cunningham (NHS)               
Member: Alex McInnes
Member: Councillor Catherine McClymont
Member: Roy Plenderleith
Member: John Graham
Member: Margaret Moore
Member: Councillor Margaret Walker