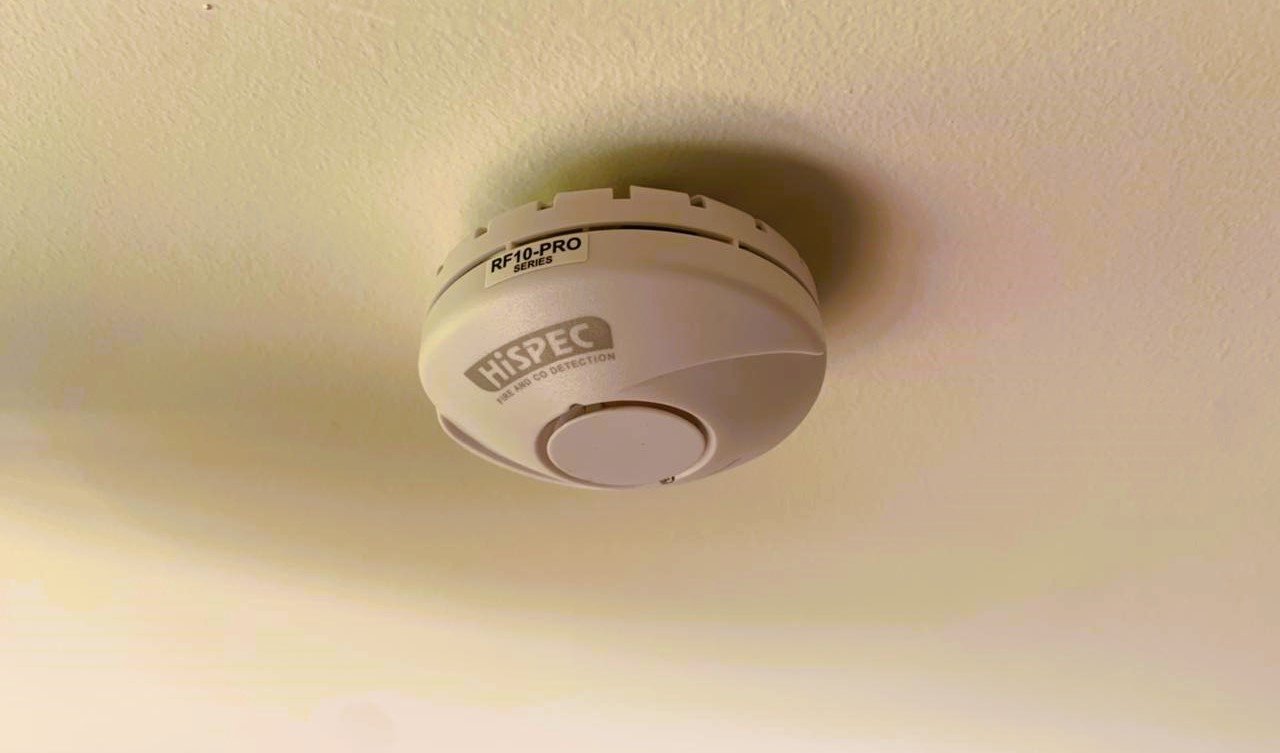 We are here to help you..
Haven't you installed the Interlinked Fire Alarms Yet?
New Fire Alarms 2022
We would like to help you to ensure that your home is compliant with the new Scottish Legislation for Home Fire Safety -2022.
It is now the law that your home meets the minimum standard required by this new legislation. The new legislation requires you to install interlinked Smoke and Heat Alarms along with the Carbon Monoxide (CO) Alarm where ever applicable. More information can be found on the government website
here
.
To be eligible for assistance from Care & Repair you or someone in your home must meet the below eligibility criteria:
You are a resident of Lanarkshire

You live in a house that is owned by you

One of the members in the household must be aged over 60 or living with a Physical or Mental disability of any age
This service is either privately paid or fully funded from the Scottish Government based on your eligibility*
*Eligibility for Scottish Government Fully Funded Service:
You have to be owner occupiers in Council tax band properties A-C

You must live in Lanarkshire

You must also be in receipt of one of the following pass porting benefits :

Income Support

Jobseekers Allowance (Income Based)

Employment and Support Allowance (income – related)

Pension Credit (guarantee credit)

Universal Credit
Pricing for Privately Funded:
How can I get this service?
You can call us directly on 01555 666200
or mailing enquiries@careandrepair-sl.co.uk
or simply fill in the form below and we'll be in touch.

"Thank you for fitting new legal fire alarms. Huge burden is off my shoulders. The men were so nice and Care & Repair doing an excellent job."
MrS J
"Thank you Care & Repair for fitting the various alarms required by the new legislation. Neil did a great job and I am grateful for your assistance."
Mr JB