Need a hand with small jobs
around the house?
New Small Repairs Service for South Lanarkshire
You may remember that some time ago we had a community consultation asking if you would welcome the re-introduction of a Small Repairs Service in South Lanarkshire.
Well the results were very supportive and then COVID happened and everything was put on hold…
Although we are still dealing with Covid we decided that we still need to start the project and to this end, we recruited a Small Repairs Officer on the 15 September. We hope that the new Small Repairs Officer will have completed his induction and be able to start work on: Monday 26th October however we are taking bookings now – please call us on 01555 666200
The Small Repairs Officer will be able to assist with a variety of small home repairs such as: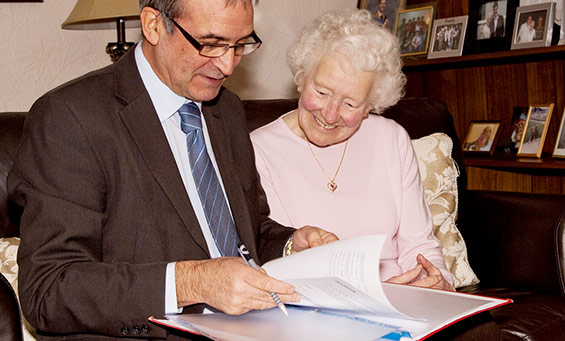 Security & Safety:
• Fit video doorbells
• Garden gates/fence – for children/pets
• Change door locks
• Home security – door & window locks
• Tidy and make safe trailing cables
• Fire safety – Smoke detection – change batteries/ change detectors, compliance with legislation
• Prevent falls Hand rails, grab rails , extra stair bannisters
• Prevent falls – fit light bulbs, florescent tubes, solar powered security lights
General:
• Broken or blocked rainwater goods (single-story properties only)
• Replace broken sash cords, glazing
• Unblock sink, bath, wash hand basin, toilet
• Minor electrical works – broken socket, pendant, plug
• Connect washing machine, dishwasher
• Change shower hose/head, change tap washers
• To enable privacy – curtains fallen down, fit curtain rails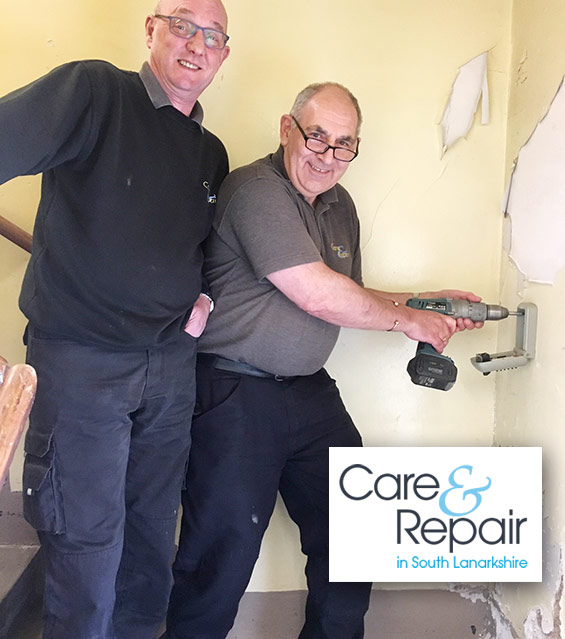 Heating:
• Heating – Fit drought excluding measures
• Set up heating time clocks
• Bleed radiators
Other:
• Other minor works that make a major difference to the person living in the home
• Referrals to reputable tradespeople and assistance with specifications and quotes
Eligible Clients:
Properties must be located within South Lanarkshire and a resident living in the property must fall within one or more of the following categories:
• Over 65 years of age.
• Living with a physical or mental disability.
• Living with a life-limiting illness
• A victim of domestic violence.
• Clients living in privately rented, SLC or RSL properties are able to access the service for work that is not the landlord's responsibility. For example, landlords are responsible for boilers, heating, leaking roofs and common areas.
Passporting Benefits:
• Universal Credit; Income-related ESA; Income-related JSA; Guaranteed Pension Credit
Clients in receipt of any of these benefits may be entitled to a fee reduction (see below).
Fees:
Notes:
• Small Repairs – maximum of 3 hours on-site per visit. There is no reasonable limit on job numbers within this time limit.
• Clients need to pay the hourly fee plus the cost of any materials purchased to complete the work.
• No charge for travel time.
• If a job is completed in less than an hour, the full first-hour cost will apply.
• Small Repairs Officer will estimate how many jobs can be carried out within a specified time frame – this may be subject to change depending on how the jobs progress.


To book the Small Repairs Officer you can contact us on 01555 666200 or email enquiries@careandrepair-sl.co.uk